I'm certainly open to be corrected and humbly accept that I may be wrong, so I ask: What agenda exactly does Rashidi have? If di I check for the entire BODY of work by our elder teacher brothah Rashidi, you'd see that the Afrikan presence in India and Asia is just a small part. The only agenda InI sight is a purely Pan Afrikan one. This would mean that many (if not most) of our Afrikan OUR-storians from Dr. Ben, to John Henrik Clarke, to Drusille Dunjee Houston who wrote "The Wonderful Ethiopians and Ancient Cushite Empires", to the Kebra Negast, all have….a…."hidden agenda". These historical (and genetic) facts have been proven by many Afrikan centered scholars.

It is in that spirit that InI share the Afrikan Presence Worldwide. It is not to convert anyone, bash you over the head with it, or sway you in any way. Simply to broaden minds in the spirit of SANKOFA (go back to the SOURCE/PAST and retrieve)

How can you NOT see the KUSHITE roots of India? It is seen in every aspect of their people/civilization! From genetics, to culture, to architecture, to language, to writing systems, and so many more examples, too many to list here.

The major gift of the Naga to India was the writing system: Nagari. Nagari is the name for the Sanskrit script. Over a hundred years ago Sir William Jones, pointed out that the ancient Ethiopic and Sanskrit writing are one and the same. Ethiopia was often mentioned in the Sanskrit writings of the people of India. The world according to the Puranas, ancient historical books, was divided into seven dwipas or divisions. Ethiopia was Cusha-Dwipa which included Arabia, Asia Minor, Syria, Nubia, Armenia, Mesopotamia, and an extended region

William Jones, explained that the Ethiopian origin of Sanskrit was supported by the fact that both writing systems the writing went from left to right and the vowels were annexed to the consonants. Today Eurocentric scholars teach that Indians taught writing to the Ethiopians, yet the name Nagari for Sanskrit betrays the Ethiopia origin of this form of writing. Moreover, it is interesting to note that Sanskrit vowels: a,aa,',I,u,e,o, virama etc., are in the same order as Geez.

It is interesting that Krishna, who was associated with the Sun, means Black, this is analogous to the meaning of Khons of the Kushites. Homer, described Hercules as follows: "Black he stood as night his bow uncased, his arrow string for flight". This mention of arrows identifies the Kushites as warriors who used the bow, a common weapon of the Kushites and the Naga.

RAS = Ruler (Ethiopia)
RAJ = Ruler (India)
RA = Ruler (Ancient Egypt)


***** AS A PICTURE IS WORTH A THOUSANDS WORDS *****


INDIAN YAKSHA (DWARF) AND EGYPTIAN BES




CAN YOU IDENTIFY WHO IS INDIAN AND WHO IS ETHIOPIAN/AFRIKAN?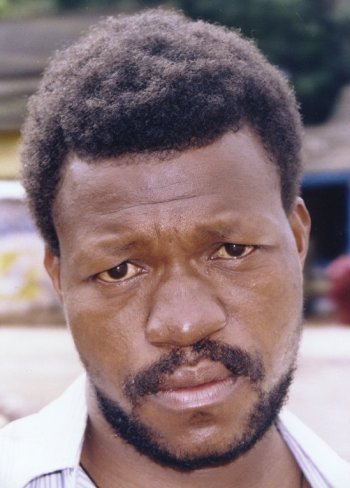 WHICH ONE IS FROM JAMAICA AND WHICH FROM INDIA?




FROM ASIA OR AFRIKA?