---
Here is a link to this page:
http://www.jah-rastafari.com/forum/message-view.asp?message_group=7340&start_row=31
The Murder of George Floyd and Subsequent Riots
Time Zone: EST (New York, Toronto)
| | |
| --- | --- |
| Messenger: Ras RunMan | Sent: 6/5/2020 8:04:52 PM |

I have to say it straight. I do not like #BlackLivesMatter because it has become so full of left propaganda and mixed into Antifa with white people making us the little victims. Of course, we are victims in Babylon. But Antifa and mainstream media talk about us as children. George Floyd was killed in a tragic way. We know the police kill all kinds of people that way, but the media has screwed it up again. I don't think that's the right way to fight for our people. This is the snake way. It only makes us focus on what comes from the outside rather than what we can do from the inside. Remember our own responsibility. So many of us do not have a father for example. It is absolutely necessary for a child. Make it back to Africa with Garvey


| | |
| --- | --- |
| Messenger: Ras RunMan | Sent: 6/5/2020 8:09:24 PM |

I have to give big ups to The BANNED — Hemphill thinking out of the box.


| | |
| --- | --- |
| Messenger: The BANNED — Hemphill | Sent: 6/5/2020 8:11:01 PM |

Ras RunMan: Very well said! I am brash, crude, abrasive, and whatever else. I admit that. But I call it straight no matter who the crowd is. I don't change myself or expression of views depending on who I'm talking to. I look deep into things. I'll say it again, George
Floyd was brutally murdered at the hands of a devilish cop. Never should have happened and I support the PEACEFUL protests of this.. With that, the media has purposely turned this into a giant mess that has CAUSED SEVERAL OTHER BLACK PEOPLE THEIR LIVES!.. and many more their businesses...


To IPXninja: Agent? Hmm. Well an agent for truth, yes. Only through truth can actually change occur. Anything else is virtue signaling bs that does nothing.

ANTIFA and BLM = domestic terrorists

Who blamed the victim? Want me to quote where I did the exact opposite? Sure. Ok.

"George Floyd was a violent criminal with a long rap sheet. He didn't deserve to die during his arrest"

"After reviewing the videos surrounding the arrest and killing of George Floyd, it's clear to me that he was deliberately murdered. I understand there are different interpretations of what happened, and new evidence may emerge that will alter my view, but based on what I've seen so far, it seems abundantly clear that Mr. Floyd was deliberately murdered in broad daylight."

"As we can see, an innocent black man was murdered at the hands of police. A tragedy."

So... who here is blaming the victim. It surely isn't me. It seems like you can't handle the truth and turn to your usual smear tactics.

George Floyd was a life long criminal. That's a fact. Look it up. He was high during his arrest, look at the autopsy report. This DOESNT MEAN HE DESERVED TO BE KILLED BY THE COPS. The riots and looting and violence have nothing to do with "justice for George". What does killing a 77 year old Black man have to do with justice for a dead Black man??? Ahhhh. But y'all want to ignore all that... I see. Cuz truth doesn't matter here. Just safe space "private conversations" and maintaining that precious victim hood status that the left has fed you. It's a much easier route than to look at the truth.

Case in point: IPXninja wants to say that ANTIFA is an "anti-fascist" group working peacefully and unorganized for justice and reform.. well, what "anti-fascist" group gets direct training from Islamic terrorists?? None.. just other terrorists.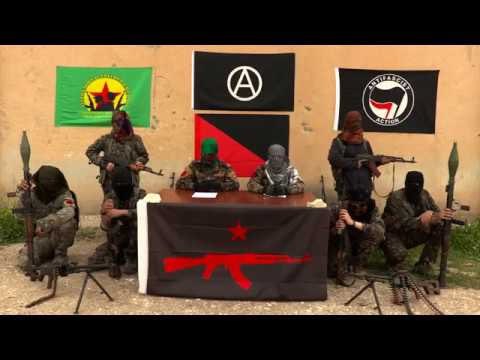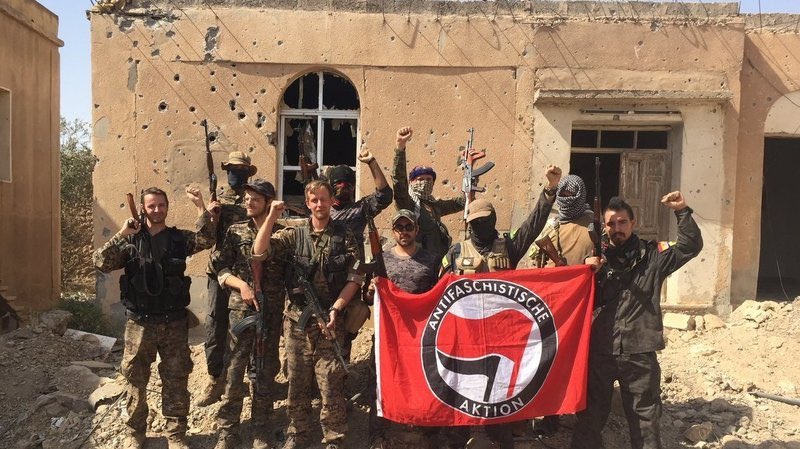 So yeah, continue to ignore the truth. You have been doing it all along. Why stop now?


| | |
| --- | --- |
| Messenger: Geez Che | Sent: 6/5/2020 9:57:44 PM |

I don't think this is about left or right. I learn from Marxian economic science as I learn from all science. I have never known how Rasta address economics. To me the issue is are you being used or are you using yourself.


| | |
| --- | --- |
| Messenger: Evison Matafale Skræling | Sent: 6/6/2020 12:51:37 AM |

Hemphill is the worst.
Non Rastafari go way.



| | |
| --- | --- |
| Messenger: Ras RunMan | Sent: 6/6/2020 6:48:33 AM |

RASTA SPEAK THE TRUTH - So InI give thanks to The BANNED — Hemphill

I really can't see how you don't get The BANNED — Hemphills point and demonize him. He is on a very important topic on how you are caught by the media. The same way that our people are brainwashed into voting the Democrats because they have been given a strange idea that the Democrats will do the best for africans in this country. And of course I'm not defending Trump or anyone else in that system. First, how many other people are killed by the police in this way without a camera? If it was a white man it probably would never have been shown in the media because there is part of the population and journalists who love to make it into a racial conflict. But every time it has something to do with black people, all statements are terrible and racist and we are orally protected by ANTIFA eg. as children who can not cope. And now Floyd is martyr. Think about how many people in all colors have been treated like that before him.



I am not saying that our people are not oppressed. We are oppressed in our homeland, in the US, in Jamrock and so on. These videos where police kill africans are completely unfair and they clearly deserve to be convicted of murder, but why do we have so much police in the gully and in the ghetto? Because the crime rate is high so the police are stopping us more in the street and therefore innocent black men are also more at risk of being treated unfairly because a lot of people who look like him are criminal. Instead of focusing on the pressure we get from the outside, I think we should rather focus on our inside problems. As soon as africans in the ghetto begin to have role models, the next generation has their fathers and we open black owned stores and get our people home to Africa. Then the police and their suspicions will also automatically disappear.






| | |
| --- | --- |
| Messenger: CarterBlunt | Sent: 6/6/2020 8:09:23 AM |

My thing about Hemphill isn't his criticizing "the left", which is hilarious in and of itself, because Democrats in fact CHEAT the left. But it's the fact that his solution seems to be to vote Republican. When have they done anything for black people besides support white supremacy? A real solution would be to build the GREEN party, which actually allows pro black voices to gain influence, and isn't paid for by corporate bribes. But they are "the left", so that's out for Hemphill.


| | |
| --- | --- |
| Messenger: Ras RunMan | Sent: 6/6/2020 9:16:54 AM |

No the real solution is to make it back home. Both are white parties with white money. Obama never did anything for black people. America was never build for us.


| | |
| --- | --- |
| Messenger: CarterBlunt | Sent: 6/6/2020 9:53:45 AM |

Sorry, but there is no home. Whites control Africa, too. There are only a few pockets with black leadership, but they are also under western influence. And it's not like they're great places to live. Trump famously called them "s***holes"... sad to say, but I agree. Would not write, would not visit.


| | |
| --- | --- |
| Messenger: CarterBlunt | Sent: 6/6/2020 10:42:46 AM |


This map is a good illustration of what I'm talking about. It's from 1914.


---
RastafarI
Haile Selassie I