---
Here is a link to this page:
http://www.jah-rastafari.com/forum/message-view.asp?message_group=7185&start_row=11
JAH CHILDREN Shop Website is up
Time Zone: EST (New York, Toronto)
| | |
| --- | --- |
| Messenger: JAH Child | Sent: 6/13/2020 11:39:33 AM |

Greetings Ones n Ones
Update from JAH CHILDREN NPO:
We have been approved as a federally tax-exempt non-profit!
It's a big step, one we have worked for for a long time. Give thankhs to all the supporters along the way!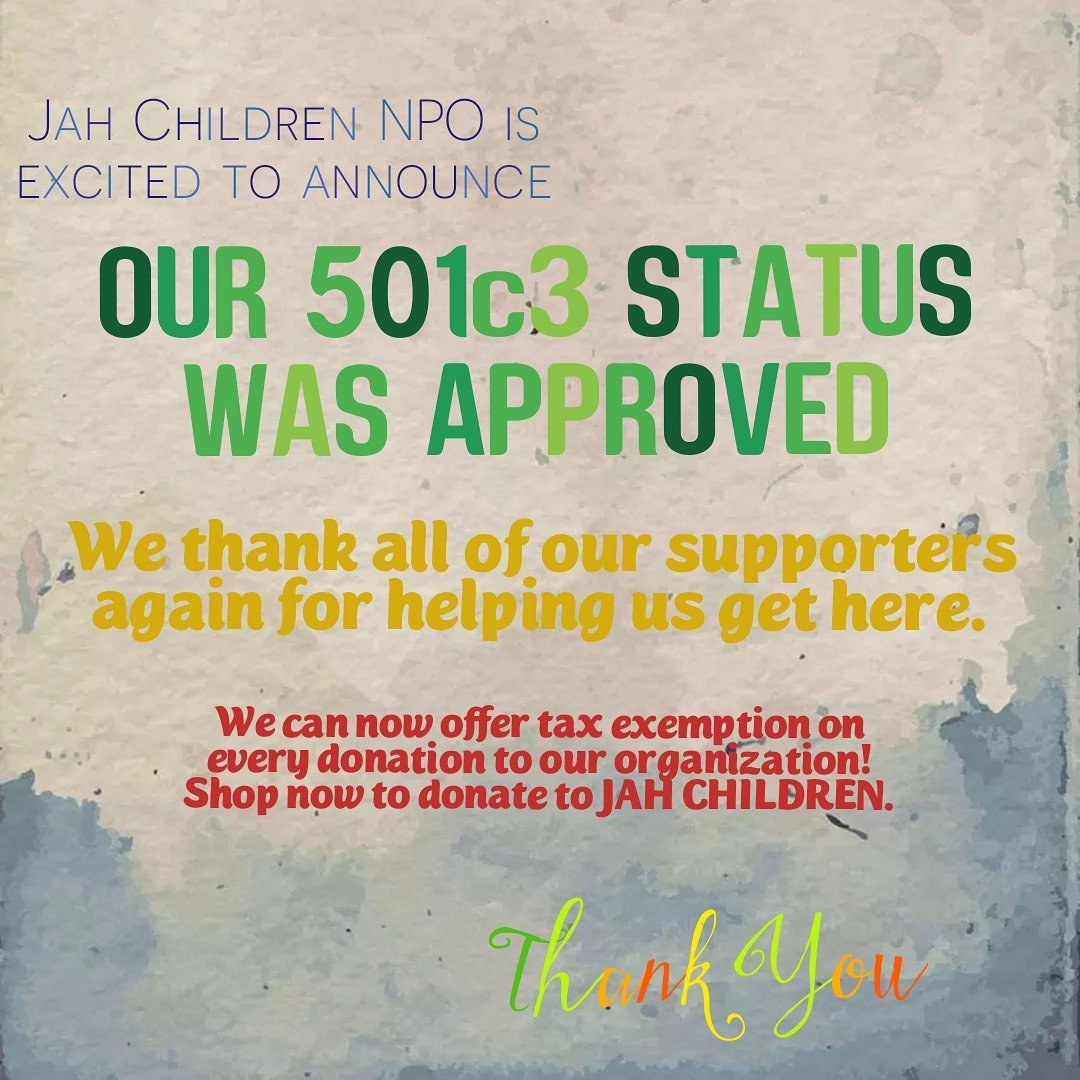 More Love


| | |
| --- | --- |
| Messenger: Jahcub I | Sent: 6/13/2020 1:09:38 PM |

JAH Bless! Give thanks for the good works sistren!

Live Up
RastafarI



---
RastafarI
Haile Selassie I