---
Here is a link to this page:
http://www.jah-rastafari.com/forum/message-view.asp?message_group=6157&start_row=1
AFU RA KA - AFRIKA
Time Zone: EST (New York, Toronto)
| | |
| --- | --- |
| Messenger: RastaGoddess | Sent: 7/14/2015 7:37:48 PM |

WHY SPELL AFRICA WITH A "K"?

There are several reasons for this. One is that the letter "C" was not commonly used in our ancient languages, whereas "K" is seen throughout the continent. Also, one of the ancient names for the Continent was "Afrui-ka" which was a kemetic term to describe the land south of KAmet (kemet).

Also, the word "KA" means "Life Force", which describes the Mother Land.

As my sistren so wisely says: "there is a "C" in colony, and a "K" in Kingdom"

WHAT IS AFU RA KA?

Afu-Ra-Ka is one of the earliest known names of Africa. It was used particularly by the Khemtnu as an expression of devotion to Their Ancestors and Spiritual Powers, or Netjeru. The suggested belief that the word "Africa" itself stems from an external origin (namely hellenic or latin) is in part credible, but only to the extent that "Africa" is a transliteration of the term Afu-Ra-Ka.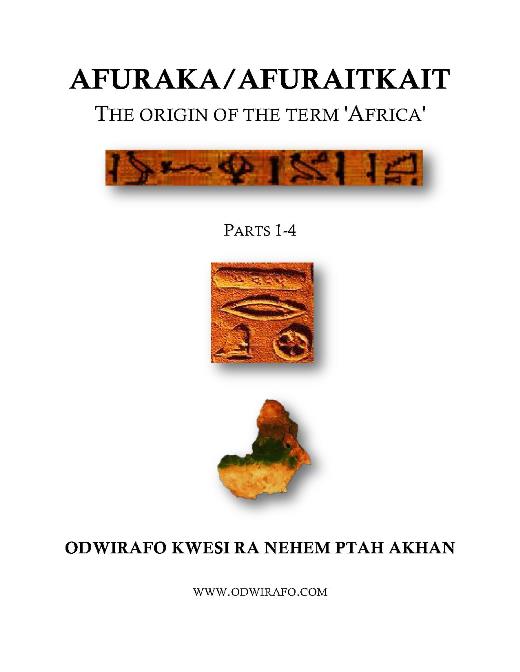 | | |
| --- | --- |
| Messenger: reasoningtime | Sent: 7/14/2015 8:34:30 PM |

interesting! great to learn a little bit more about africa every day.

the german word for africa is afrika.


---
RastafarI
Haile Selassie I