---
Here is a link to this page:
http://www.jah-rastafari.com/forum/message-view.asp?message_group=5669&start_row=211
Natural Healing Wisdom
Time Zone: EST (New York, Toronto)
| | |
| --- | --- |
| Messenger: reasoningtime | Sent: 7/20/2015 12:25:46 PM |

yeah. to stay gentle...even the connercials of pepsi are very strange. i dont know how many of them had to be banned...

producers of limonade are literally cold as ice. certain producers of milk, coffee and limonade are murderers.


| | |
| --- | --- |
| Messenger: Humble one | Sent: 8/14/2015 12:32:57 PM |

Some Ital medicine Ideas...

Pine needle tea. Great for coughs and colds. The idea is to get you thinking about the trees that you can make use of in your area. For example, if you live in the Mediterranean, then you can use olive leaves to make the decoction instead.

NB: PLEASE, DON'T JUST USE THE LEAVES OF ANY TREE, YOU MUST KNOW WHAT IT IS AND BE SURE THAT IT IS TRADITIONALLY USED TO MAKE TEA.

1)Get a branch of the scots pine tree (abundant in britatin), and put into a pan




2) Boil them in water for 20 minutes.




3) Strain through a sieve




4) Enjoy! It tastes rather sharp, but is great for expelling mucus




And, just for reference, this is what a scots pine looks like if it grows in your local area;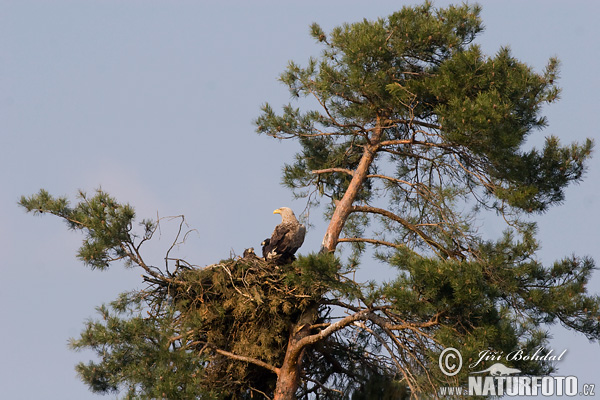 I used the one in my local park

All the best,

Joe









| | |
| --- | --- |
| Messenger: reasoningtime | Sent: 8/20/2015 4:40:53 PM |

cool. give thanks! dont know if this tree is growing near me...

i just wonder how no matter where i go i didnt have found an ital restaurant. the fast food shops are the worse place you can eat from but other restaurant are also all about fat and sugar mostly. even the vegan ones. everything they have comes with weath buns or seitan.

if i had the money and this world would be perfect id love to have a shop where they

a) list all of the calories of the menues
b) concentrate on nutrients, vitamins and fiber instead of gluten, sugar and the wrong type of fat
c) everything is biological and fair trade (in a certain way)
d/ everything is vegan and ital and varied
e) sell good glass bottles of clean, good water and pure juices and teas only

everywhere i go they are selling alcohol.
to me the human mind is like a box of dices. and to every question we need to put our dices on the table in a certain way.
but if we drink alcohol we arent able to decide what we have to do with those dices.

to me thats the best way to desribe what happens to you if you drink alcohol. your instincts get exhausted.

by the way. all i wanted to post is the nettles work. when it comes to my hay fever i had the best summer i had for a long time.






| | |
| --- | --- |
| Messenger: royal dawta | Sent: 9/23/2015 12:05:08 PM |

Bless love and respect ,
What to use for iwomban yeast infection ?


| | |
| --- | --- |
| Messenger: Humble one | Sent: 9/23/2015 3:09:16 PM |

Both honey and whole aloe leaves are very antibacterial, and antiviral too. Aloe leaves kill just about all infection, at least in my experience.

All the best,

Joe


| | |
| --- | --- |
| Messenger: reasoningtime | Sent: 9/24/2015 8:23:43 AM |

cool. didnt know that. i will try honey as a shampoo next week.


| | |
| --- | --- |
| Messenger: JAH Child | Sent: 9/29/2015 11:10:47 AM |

Royal Dawta I think Joe's suggestion of aloe is fine, but for the wombman issue specifically I would suggest eating raw garlic, and drinking a lot of pure (no sugar) cranberry juice or cranberry tea. I am guessing the I is an Italist but please also refrain from animal products as the acidity of the blood will worsten the yeast situation. Also make sure that all soaps and laundry detergents are free of any dyes and perfumes, because this can cause yeast imbalances.
Health + freeItes to All
Blessed Love


| | |
| --- | --- |
| Messenger: Black heart | Sent: 9/29/2015 5:04:00 PM |

Truedat sista. Raw grlic is helpful in yeast infections. Aloe, chilli & ganja amongst many other herbs are also helpful. If yu decide to use aloe I suggest yu use de inner transparent fluid instead of using whole leaf or de yellow fluid. De yellow fluid tend to cause itching, runing stomach, abortion amongst other arlegic reaction. Chilli can make yeast sores disappear in one day. Using de ganja charcol & ash dat remains after Blazin ganja, as a toothpaste can help heal & prevent oral thrash.


| | |
| --- | --- |
| Messenger: Humble one | Sent: 9/30/2015 3:21:04 AM |

Black Heart's suggestions are really good options.

Just thought I would mention, too, that cinnamon is a most excellent antibacterial, antiviral and antibiotic agent.

So much so, that I use the powdered cinnamons as an organic fungicide when I am growing things from seed; to prevent damping off. It never fails me.

So, you could try cinnamon also.

A quote from this website, and specifically the first bit about it killing yeast infections is very relevant;

http://www.whfoods.com/genpage.php?tname=foodspice&dbid=68

"cinnamon has been studied for its ability to help stop the growth of bacteria as well as fungi, including the commonly problematic yeast Candida. In laboratory tests, growth of yeasts that were resistant to the commonly used anti-fungal medication fluconazole was stopped by cinnamon extracts.

Cinnamon's antimicrobial properties are so effective that recent research demonstrates this spice can be used as an alternative to traditional food preservatives. In a study, published in the August 2003 issue of the International Journal of Food Microbiology, the addition of just a few drops of cinnamon essential oil to 100 ml (approximately 3 ounces) of carrot broth, which was then refrigerated, inhibited the growth of the foodborne pathogenic Bacillus cereus for at least 60 days. When the broth was refrigerated without the addition of cinnamon oil, the pathogenic B. cereus flourished despite the cold temperature. In addition, researchers noted that the addition of cinnamon not only acted as an effective preservative but improved the flavor of the broth. "


All the best,

Joe


| | |
| --- | --- |
| Messenger: John Israel | Sent: 10/24/2015 10:07:57 AM |

Greetings my lords and empress, I give thanks for the reasoning and the sharing of the knowledge which our lord God most high JAHOVIA RASTAFARI bestows to his children. I man have been having this acne for some time, de pimples dem and I dont think this is natural, for when I look at the pictures of HIS IMPERIAL MAJESTY in His teenage-youth, he never had acne. If anyone overstands the situation Iman would apprecilove his/her help. Most high marcus garvey I Jah RASTAFARI


---
RastafarI
Email
Haile Selassie I